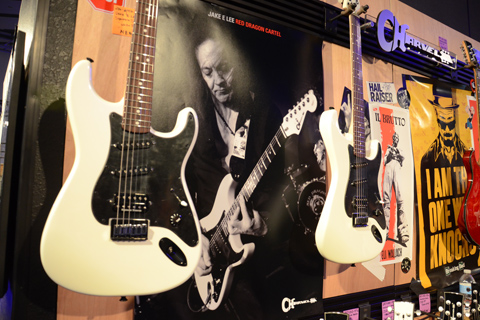 When walking by the Charvel Showcase at the 2014 NAMM Show, it's almost impossible to not stop and look at the eye-popping guitars that are on display from the Custom Shop.
Or the electric new Transparent Purple Burst and Transparent Marigold guitars in Charvel's Desolation series.  Or the artist signature models for Guthrie Govan, Jake E Lee and Gojira's Joe Duplantier.
Lee, in fact, made an appearance to check out his axes and talk about his new band Red Dragon Cartel, while Warren DeMartini and Dave Nassie were also spotted.
Go inside the Charvel Showcase in the video after the jump and click here to see more photos from NAMM.