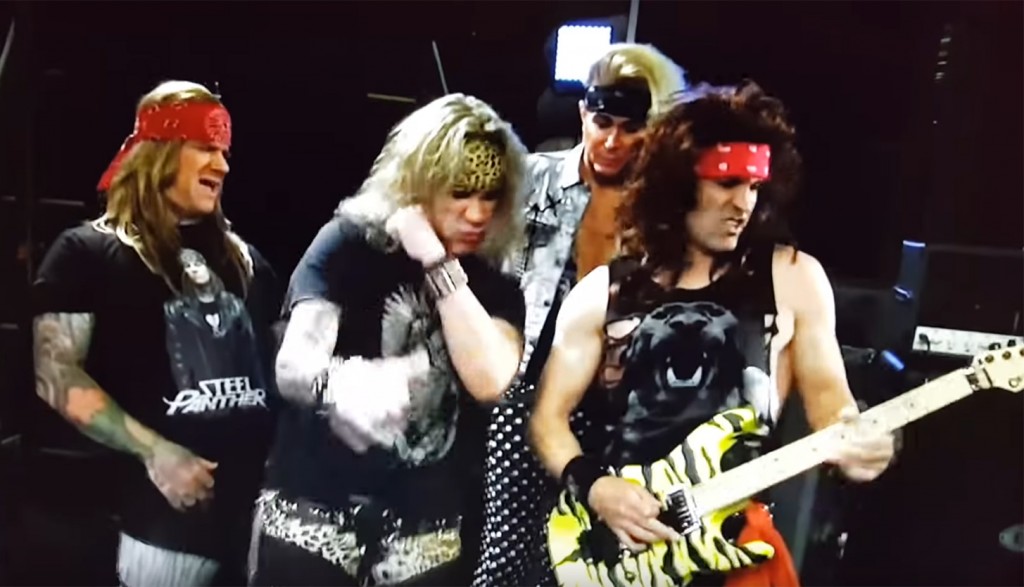 Steel Panther had a little fun crashing the set of FOX Sports prior to last Thursday night's NFL game.
In a pre-game commercial, the glam metal jokesters were under the impression they were the headlining act and asked FOX Sports Thursday Night Football hosts Howie Long and Michael Strahan where they could set up their gear. Strahan thwarted their performance and clarified the mix up —  it wasn't Steel Panther playing, but the Steelers vs. Panthers game.
Unfazed by the flub but sensing Long and Strahan were unconvinced of the show's need of a house band, Satchel tore out a pretty solid cover of the NFL's theme song on his signature Pro-Mod DK.
Check out the humorous and classic Steel Panther clip below.